A good topo map is essential to understanding mountainous terrain. And as any map lover will tell you, it's just fun to look at. Thanks to CalTopo, peakery members can see highly detailed topo maps in the US, Canada, and New Zealand. Just select the Topo (US/CA/NZ) view on the upper right corner of the map: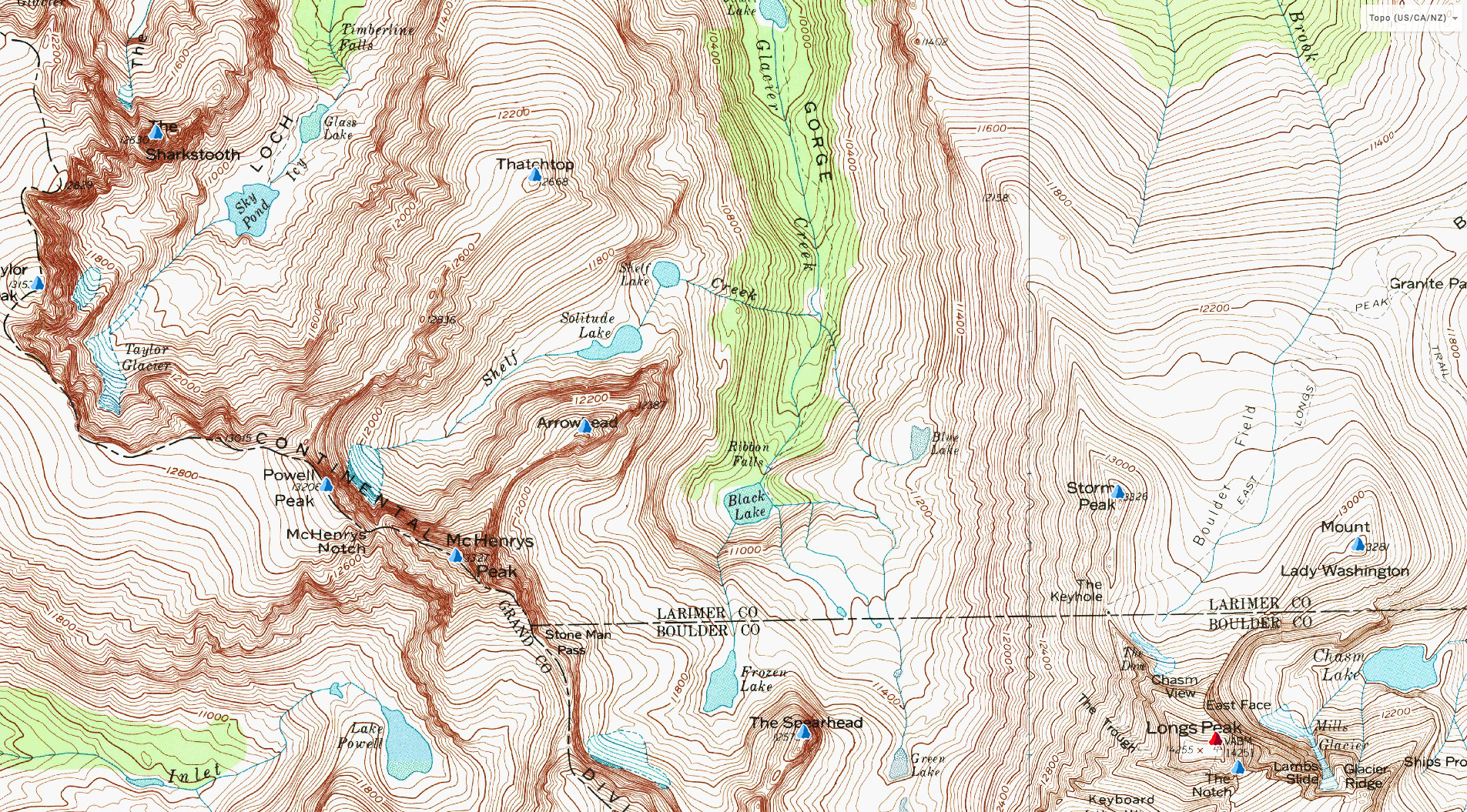 But what about the rest of the world? For this we're excited to offer a new highly detailed topo map view: Outdoors. In many countries, the Outdoors map view provides vastly more details on peaks, trails, and mountainous terrain than the existing Google Terrain view. Here's a quick comparison (click to see full details):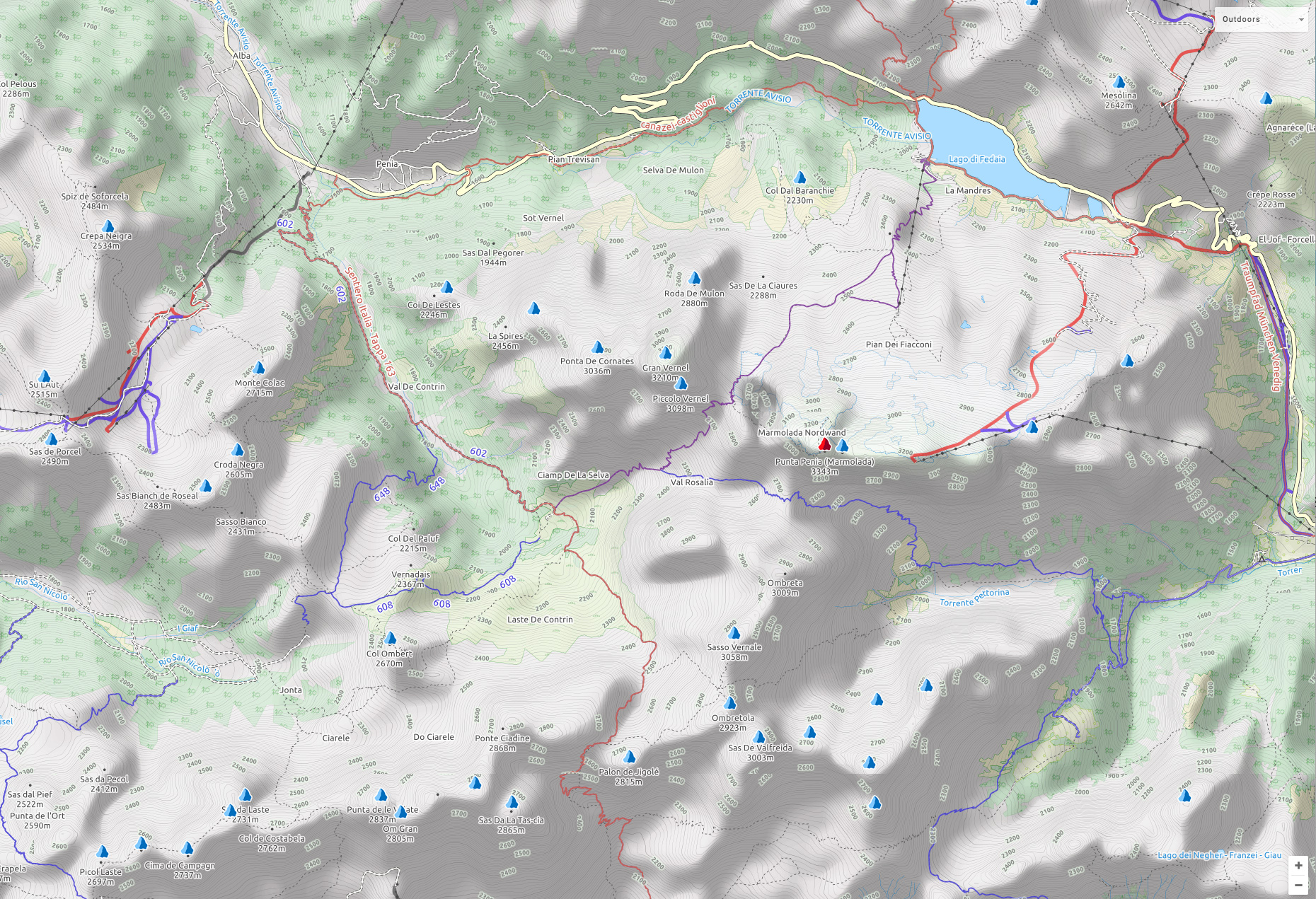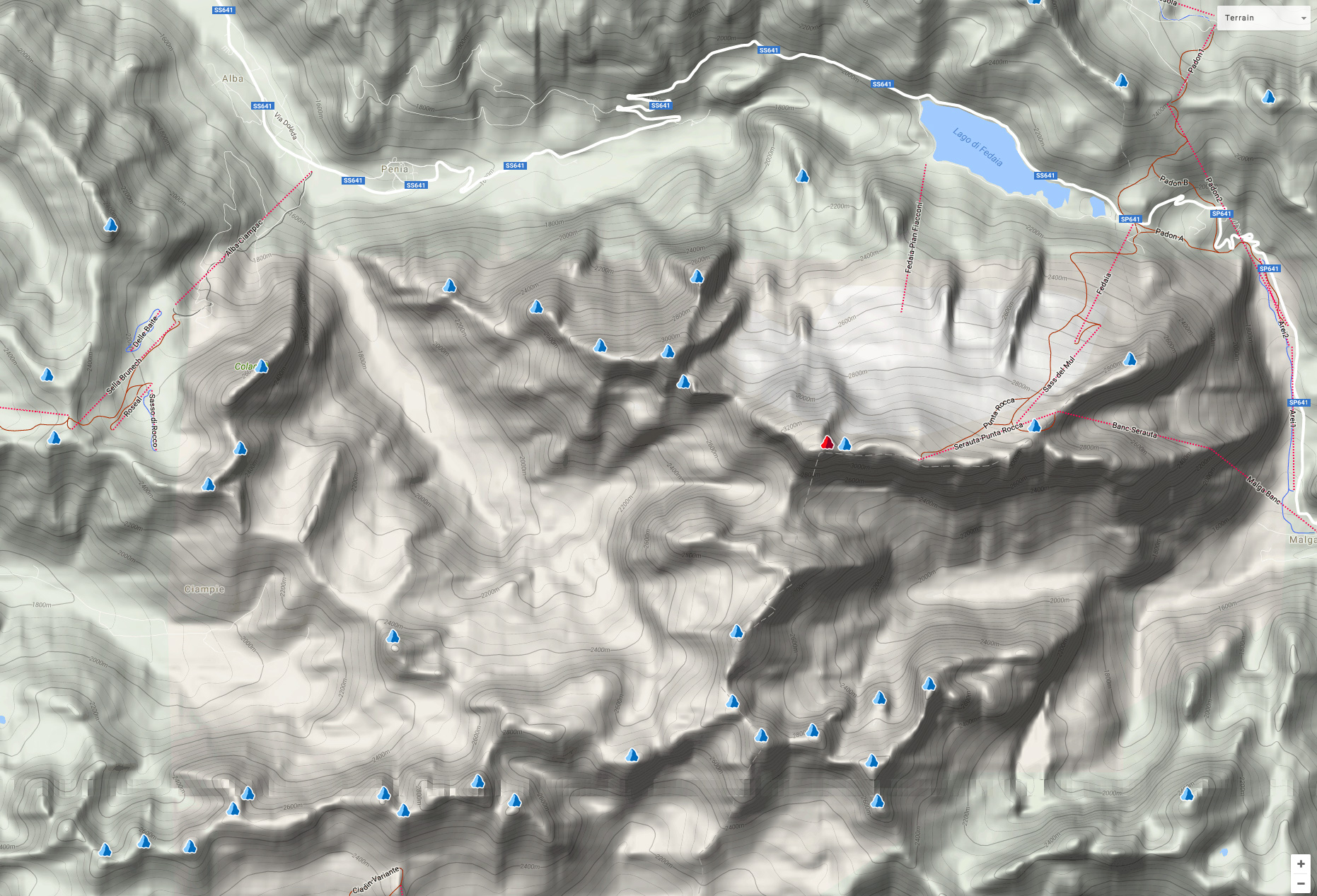 Along with other recently launched map features of the new peakery— Summits & Difficulty filters, bigger map views, mobile and tablet support— we hope that this global topo map makes peakery's maps even more useful as you plan your next mountain adventures. Please let us know at feedback@peakery.com if you have any ideas to make peakery's mountain maps even better.