We're excited to announce our Android app is now available! Have an Android? From your phone, tap this button to install:

(An iPhone app is next, fill this out if you'd like to help us test).
Your (mobile) mountain basecamp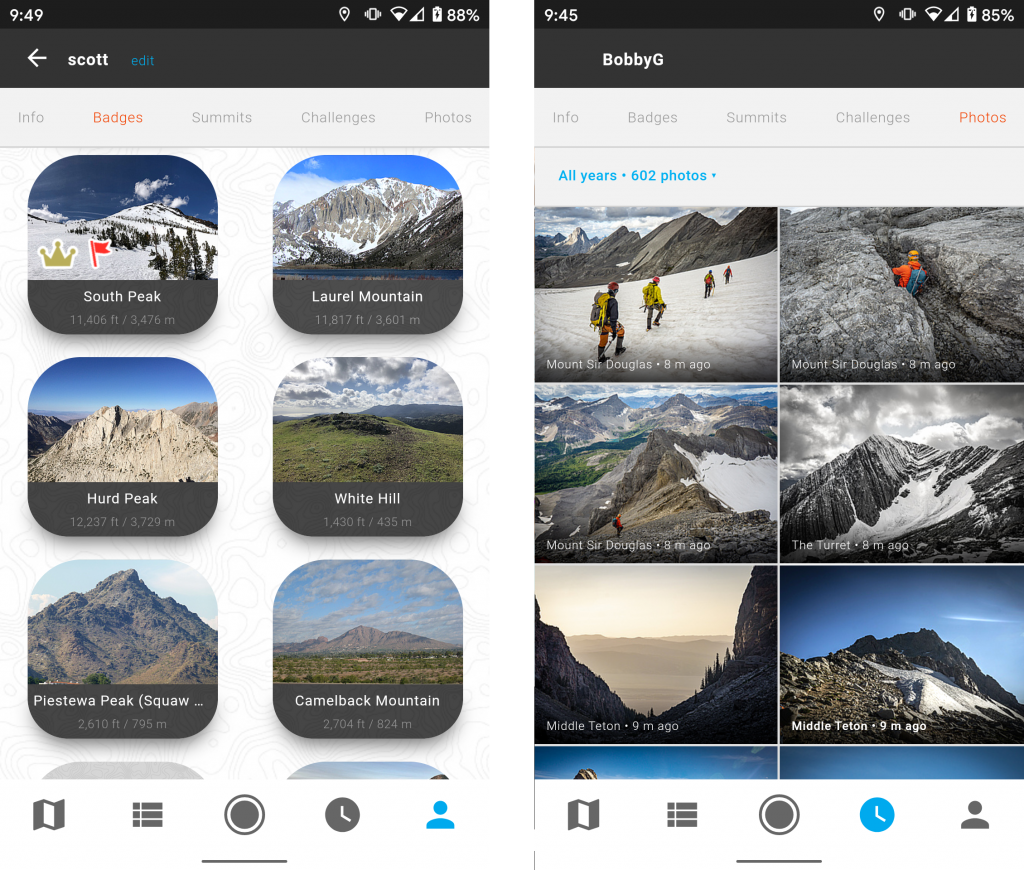 The peakery Android app seamlessly integrates with the rest of peakery. As soon as you log in, all of your existing info will be there: your mountain stats, Peak Badges, Summit Logs, Peak Challenge progress, and photos. Also easily access the 100s of thousands of trip reports, photos, and mountain routes from the global peakery community.
GPS tracker builT for mountains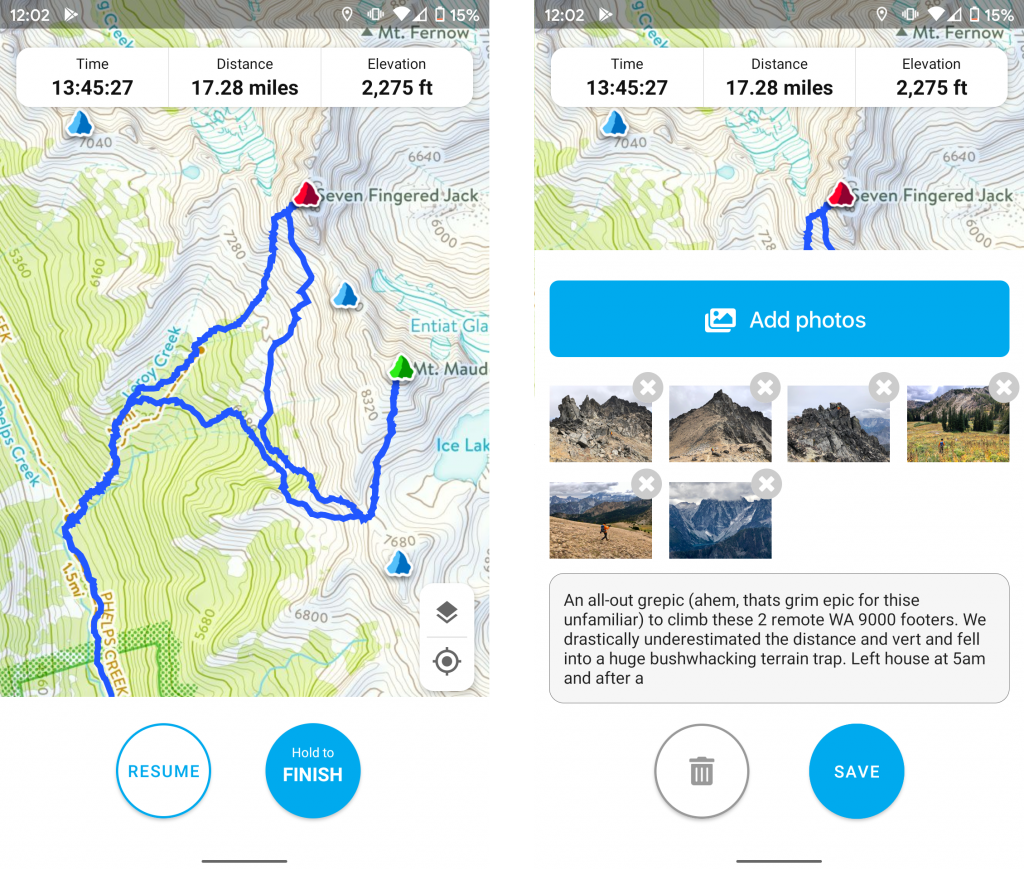 Use the app to record your mountain hikes and save them directly to peakery. The GPS tracker was designed specifically for climbing mountains with special features such as an always-onscreen current elevation and hold-and-press buttons to prevent accidental pausing. For multi-day climbs, you can keep the tracking paused while sleeping and resume the next day (external battery definitely recommended for this).
Just like on the peakery website, after saving a log in the app you can earn Peak Badges, awards, and automatically see your progress in any of 100s of Peak Challenges.
Powerful peak maps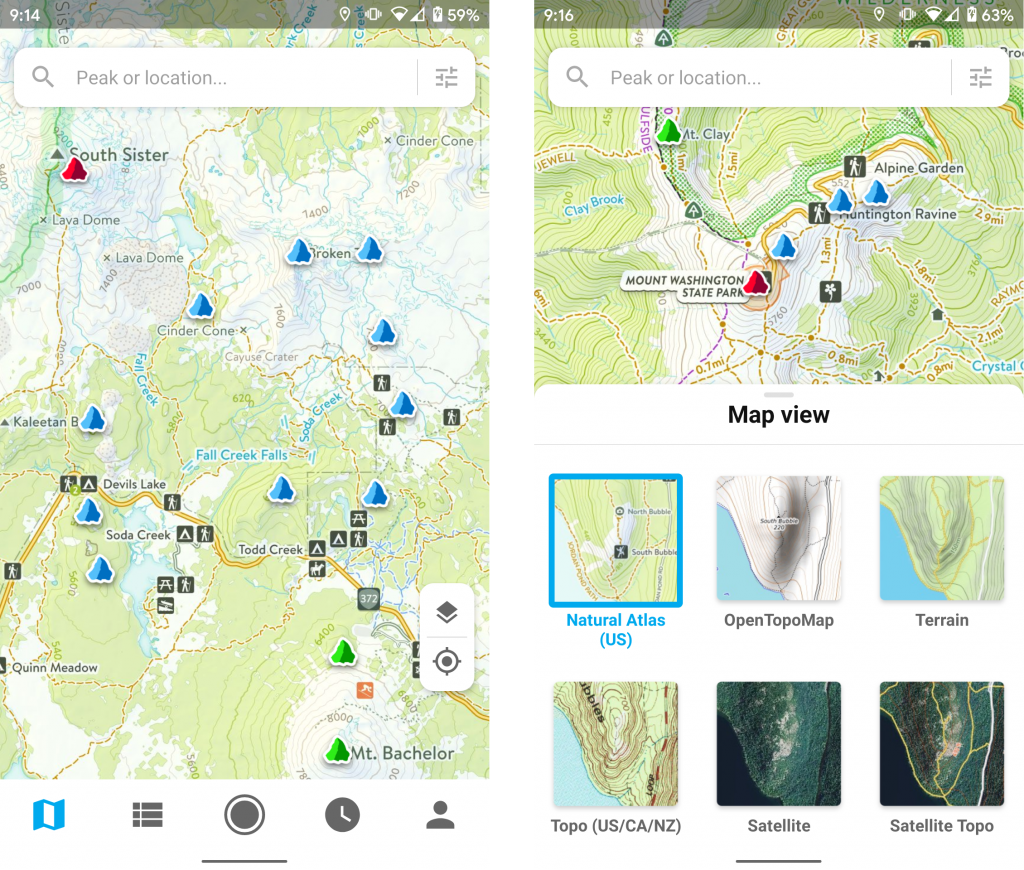 Use detailed topo maps to discover the best peaks to climb out of over 600,000 peaks. Extensive filters such as length, vertical gain, popularity, elevation, and more help you quickly hone in on suitable objectives.
The app features all 6 of the excellent map layers found on the website, including the stunning Natural Atlas in the US and our customized Terrain view for the entire world. We tried to keep the map as uncluttered as possible for the best browsing experience.
Extensive peak filters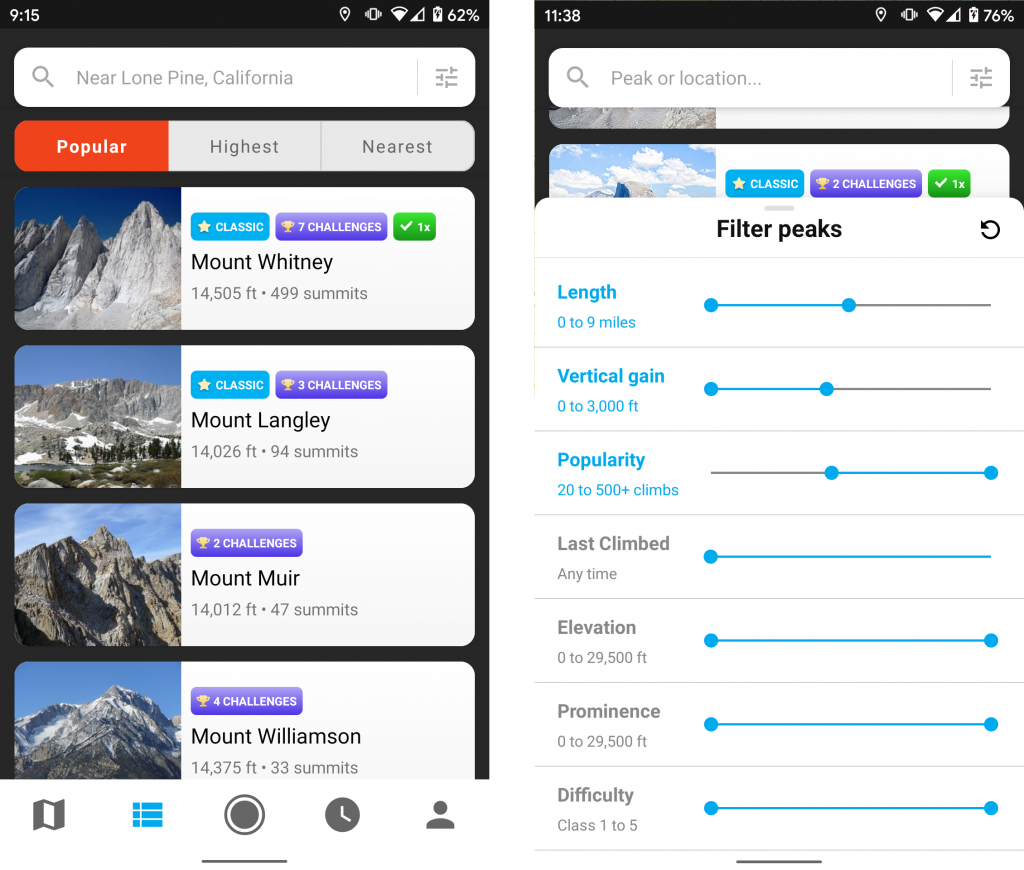 The new List view is a great way to get a quick sense of the mountains in an area. It's a perfect complement to the map view — whatever peaks you see on the map are shown in a sortable, filterable list. Every peak in the list shows if it's a Classic, if it's included in Peak Challenges, and how many times you've climbed it. You can sort peaks by popularity, elevation, and distance away from a location. Paired with peakery's extensive peak and trip database, it's a comprehensive discovery tool.
See the latest climbs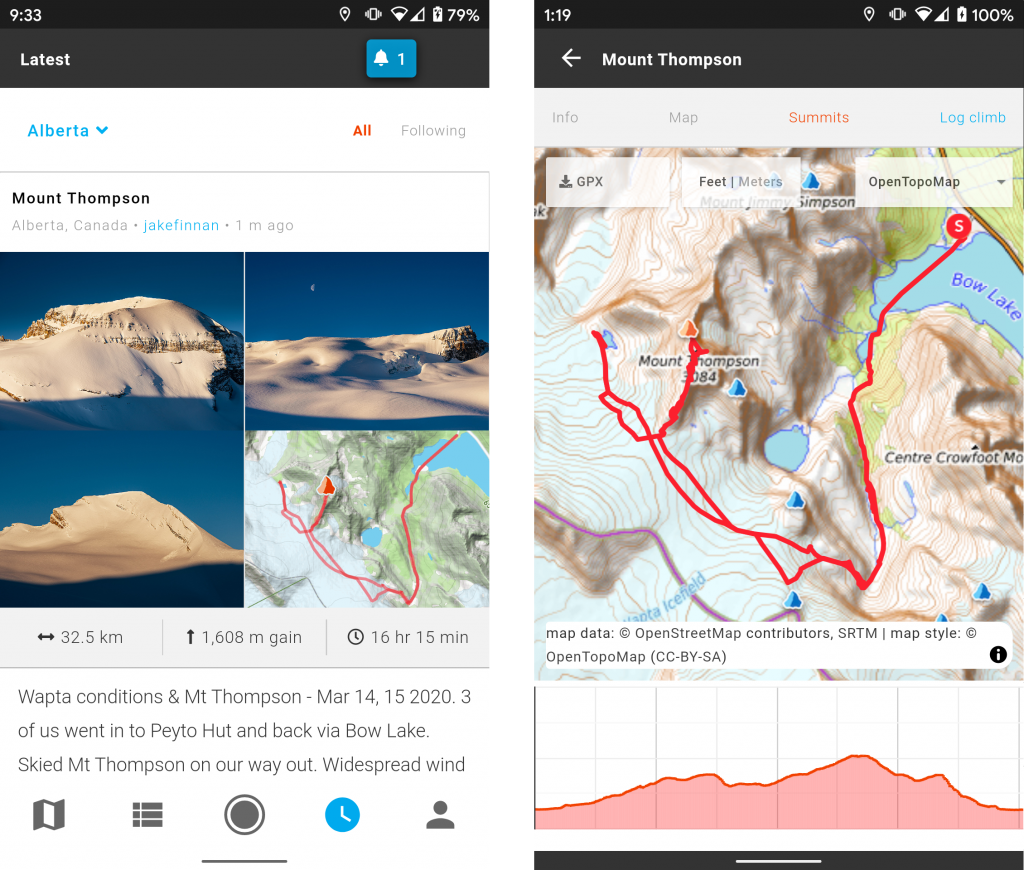 Browse the worldwide community's latest climbs in any region in the world and interact with other members with likes and comments. You can also download GPX routes to your phone to use in other apps if you choose.
Request for feedback!
We hope you like the app so far. Please send any feedback to feedback@peakery.com. With your help, we plan to keep making this better.
– the peakery team