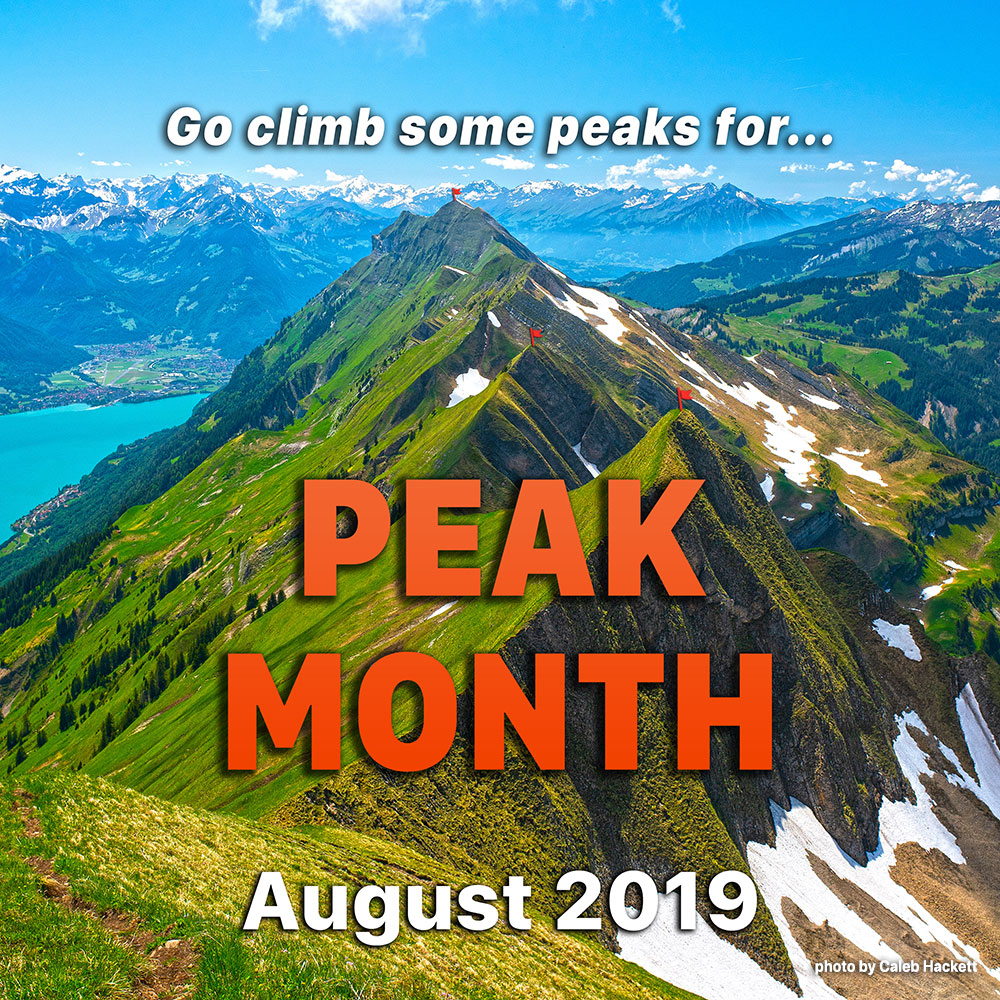 peakery's annual PEAK MONTH is upon us! Aug 1 to Aug 31.
Hopefully you already have some mountain adventures planned for this month. If not, now's the time to make some plans. With over 600,000 peaks on peakery, there's guaranteed to be a good one for you. Need some inspiration? Take a look at the 100s of Peak Challenges waiting for you to tackle.
Here's a recap highlighting some of the obstacles everyone encountered during last year's PEAK MONTH.
How to participate in PEAK MONTH:
1. Go climb as many peaks as you can anywhere in the world between Aug 1 and Aug 31, 2019
2. Then share your photos, GPS tracks, and trip reports on peakery.com
We look forward to seeing your PEAK MONTH mountain adventures on peakery. Have fun and be safe out there.
– the peakery team