Recently we took a fresh look at 2 of the core parts of the peakery experience:
searching for peaks
browsing peaks on maps
We worked through a long list of improvements focused on just these 2 things.  Here are the highlights:
Better searching for peaks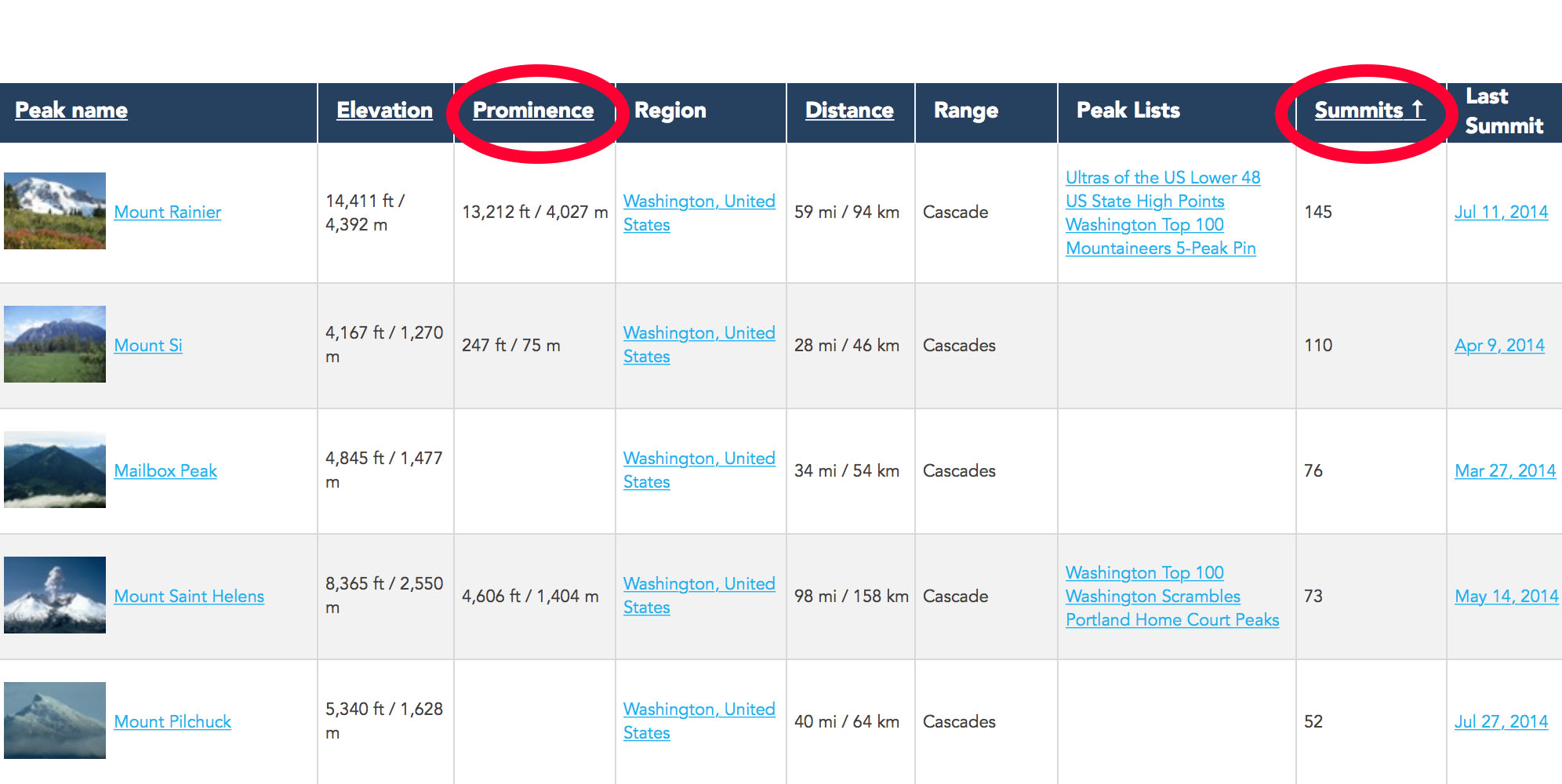 See the total number of summits for each peak.  If you search near a location, it'll show you a list of the most summited peaks in a 100 mile radius.  A great new way to hone in on the popular peaks to climb wherever you are (or want to go).
See prominence for all peaks.  Still missing for a lot of peaks — please help out and add to make peakery even more useful!
Sort by any column.  The default sort order is total number of summits.  Click any other column label to change the sort.
Filter search results by elevation and prominence. Quickly refine your search with these filters.
Handles non-English peak names (diacritic marks such as accents, umlauts, etc.).
Searches across alternate peak names too.
Better map browsing
Integrated an awesome topo map layer for the entire US called Caltopo.  Just select the 'Topo (US only)' from the map options dropdown to see peaks with a whole new level of detail.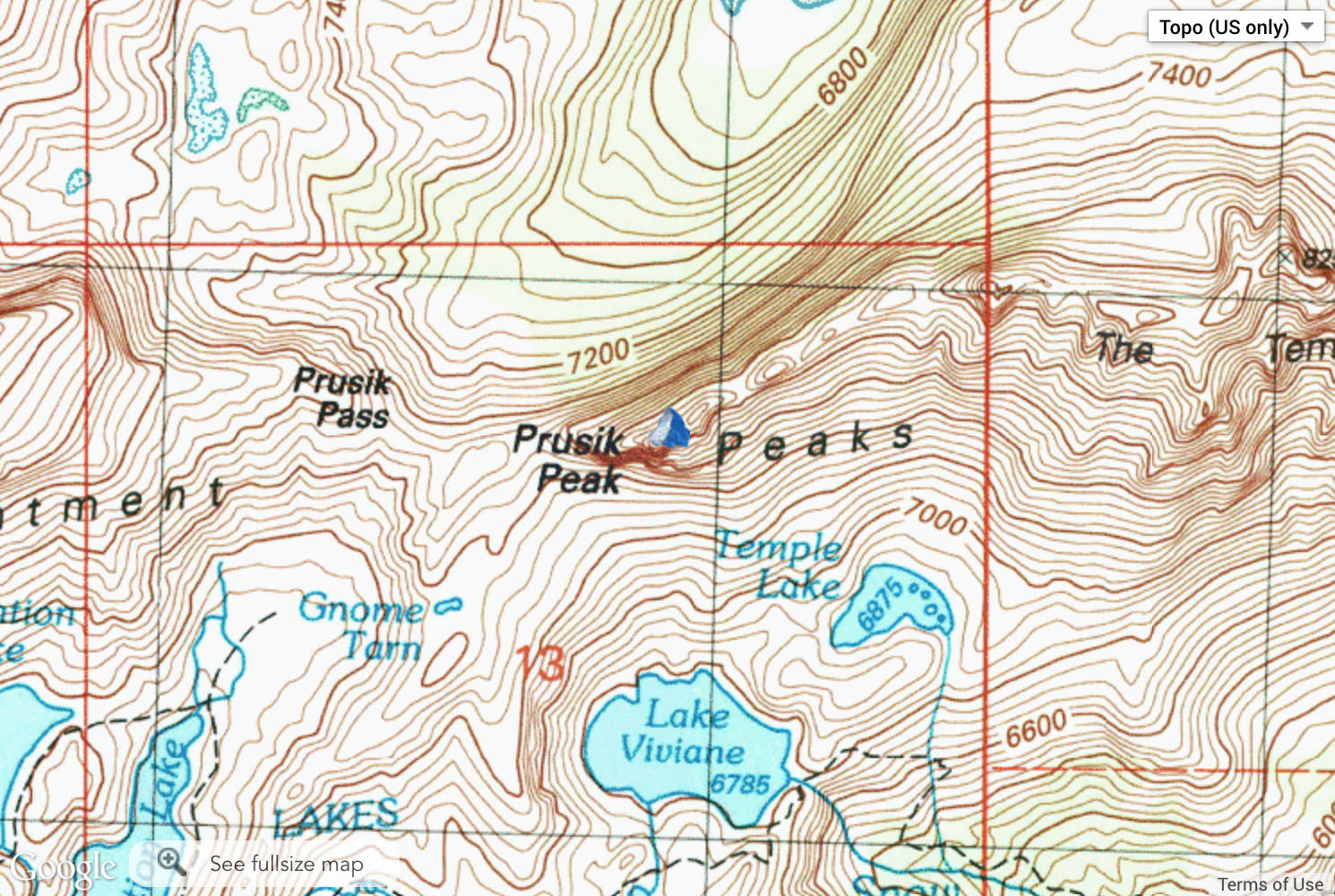 Quickly see the total number of summits to-date by hovering over any peak marker on the map.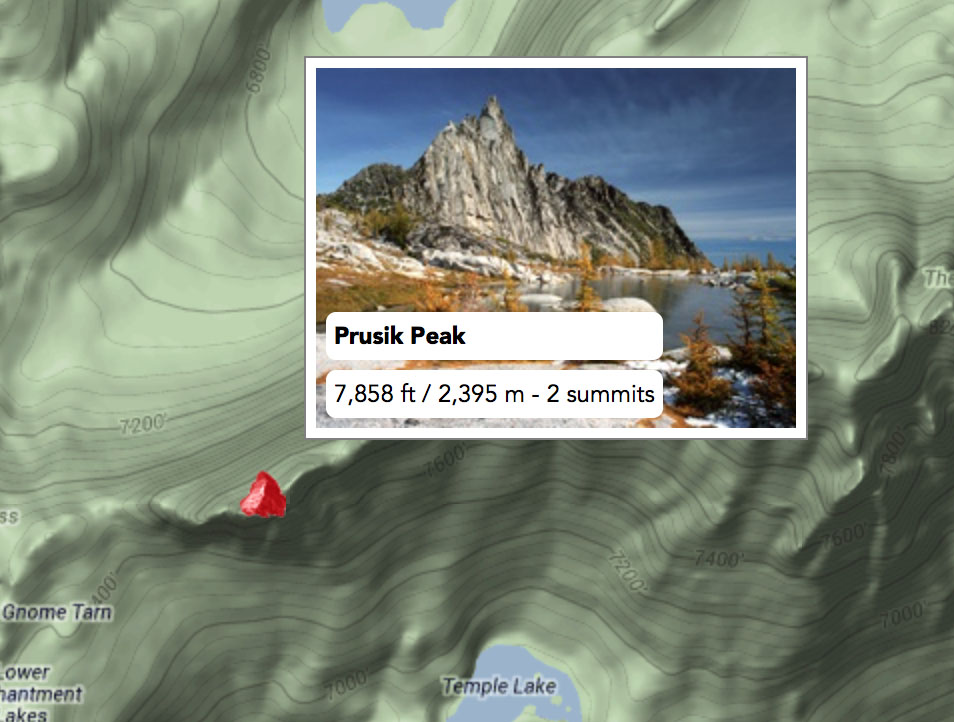 Map no longer loads in twice — super annoying bug fixed.
We hope you find these changes useful.  Please let us know if you uncover any bugs or have more ideas on how to keep improving searching & map browsing on peakery.
Missing info? Errors?
If you see any missing or incorrect info (like elevation, prominence, range, etc.), please help improve peakery by submitting edits.  Just click the 'edit info' link in the Snapshot box on any peak page.  Thanks for the help!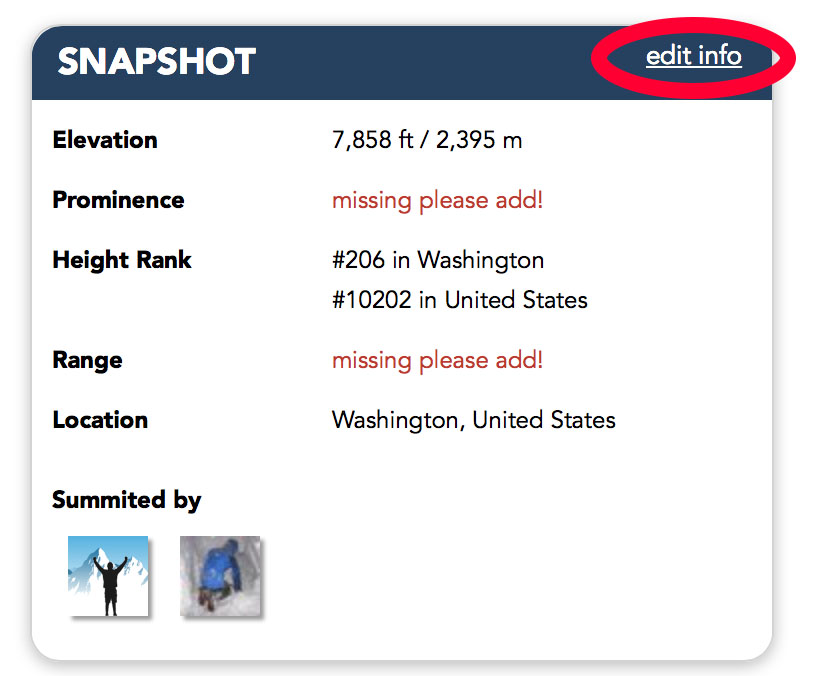 What's next
We're in the midst of huge improvements to the underlying peak data.  And a lot of bug fixes.  In the meantime, get out there and summit some peaks!